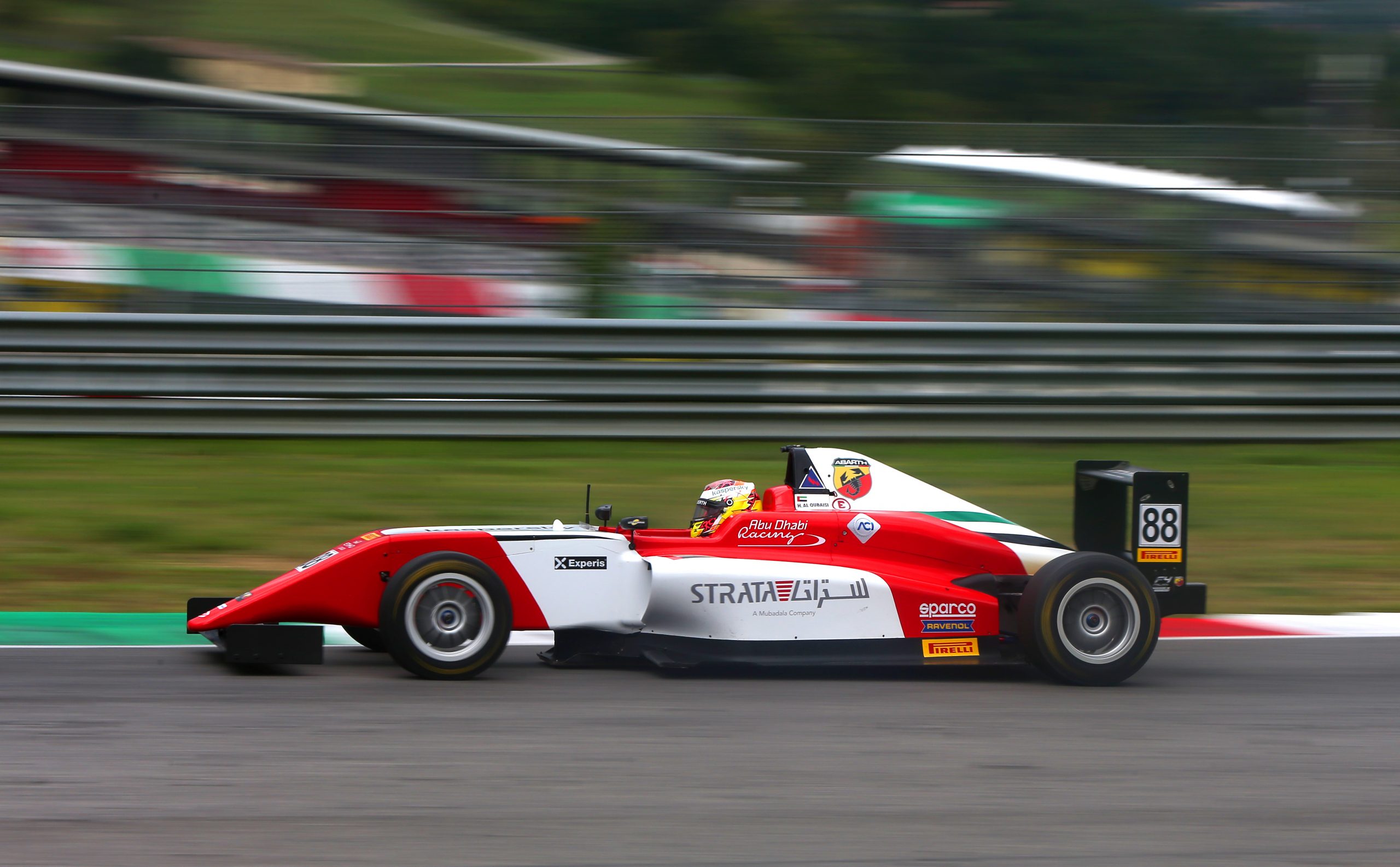 ADU DHABI RACING AND STRATA JOIN FORCES IN NEW PARTNERSHIP AIMED AT TURBO CHARGING EMIRATI TALENT
Abu Dhabi Racing and Strata Manufacturing, the advanced composite aero structures manufacturing company wholly-owned by Mubadala Investment Company PJSC, have agreed a strategic alliance designed to propel the UAE's female drivers onto the winners' podium.
The new sponsorship agreement aligns Strata with Abu Dhabi Racing's Amna and Hamda Al Qubaisi, two of the nation's most enthralling young drivers, who competed at last year's Etihad Airways Formula 1 Abu Dhabi Grand Prix race weekend.
As part of the agreement Strata's brand will be placed on the Abu Dhabi Racing drivers' cars and uniforms during official competitions and related events. In addition, in line with the Emirates' goal of gender balance, the agreement will see a concerted effort from both entities to put the issue of gender equality in pole position across the UAE.
The first Arab woman to race professionally in the 2018 & 2019 Formula 4 Italian Championship, Amna, 20, is set for a tough season in the FIA-supported Asian Formula 3 Championship. The race, which is planned to take place in the UAE, will incorporate five rounds split between Yas Marina Circuit and the Dubai Autodrome.
Sheikh Khalid Al Qassimi, Chairman of Abu Dhabi Racing, said: "We are delighted to announce the launch of a new partnership between Abu Dhabi Racing and Strata. This agreement will see people and technology come together to shape our futures, and we fully expect the partnership to prove hugely beneficial for all parties. We look forward to working together and helping build a bright future for Emirati talent."
Ismail Ali Abdulla, Strata CEO, added: "Abu Dhabi Racing is a progressive enabler that aims to provide a platform for male and female Emirati drivers to compete at the highest level of sports. This is an ethos that very much mirrors our mission at Strata, where more than half of our diverse workforce comprises of UAE nationals, in which 88 per cent are women. This innovative partnership between two of the region's most dynamic brands champions the UAE's remarkable achievements in motorsports, engineering and manufacturing."
Amna Al Qubaisi said: "I am incredibly honored and thankful to Abu Dhabi Racing and Strata Manufacturing. I cannot wait to be back on-track to make the UAE proud. I would also like to thank the UAE's leadership for supporting and believing in women's potential and capabilities."
Hamda Al Qubaisi added: "This milestone collaboration provides me with even greater motivation to complete in my first full season in single seaters. We have achieved remarkable results so far, and we will push and work as hard as we can to do even better."
Supporting Strata's own Emiratisation and female empowerment success in challenging stereotypes of engineers, the progressive thinking of Abu Dhabi Racing in regional motorsports will establish a successful academy which, in the long term, will enable Emirati drivers to compete at the highest level.