MADA Recognition Program
Mada is an annual employee recognition program designed to celebrate our fellow colleagues across the company who are living Strata's values and acting as role models for the next generation of talent.
Mada Recognition Program doesn't only celebrate the tangible contributions to our vision and mission but also recognizes individuals living and breathing our core values.
We are excited to launch the fourth Mada Recognition Program and recognize the individuals and teams who excelled within last year.
There will be a total of six awards that will be presented to six exceptional employees/teams at an awards ceremony each year:
Passionate Award
Result-Driven Award
Inclusive Award
Dependable Award
Empowered Award
PRIDE Award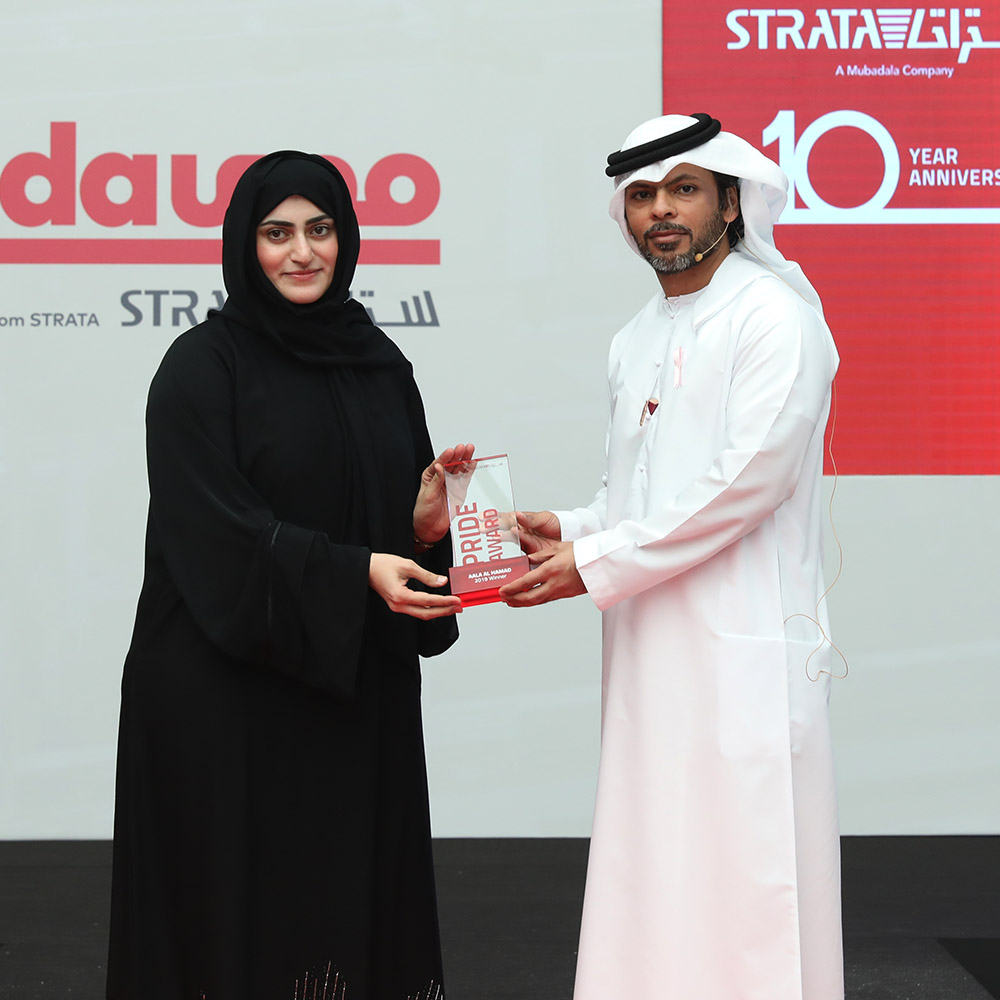 Alaa Al Hamad


2019 MADA Pride Winner