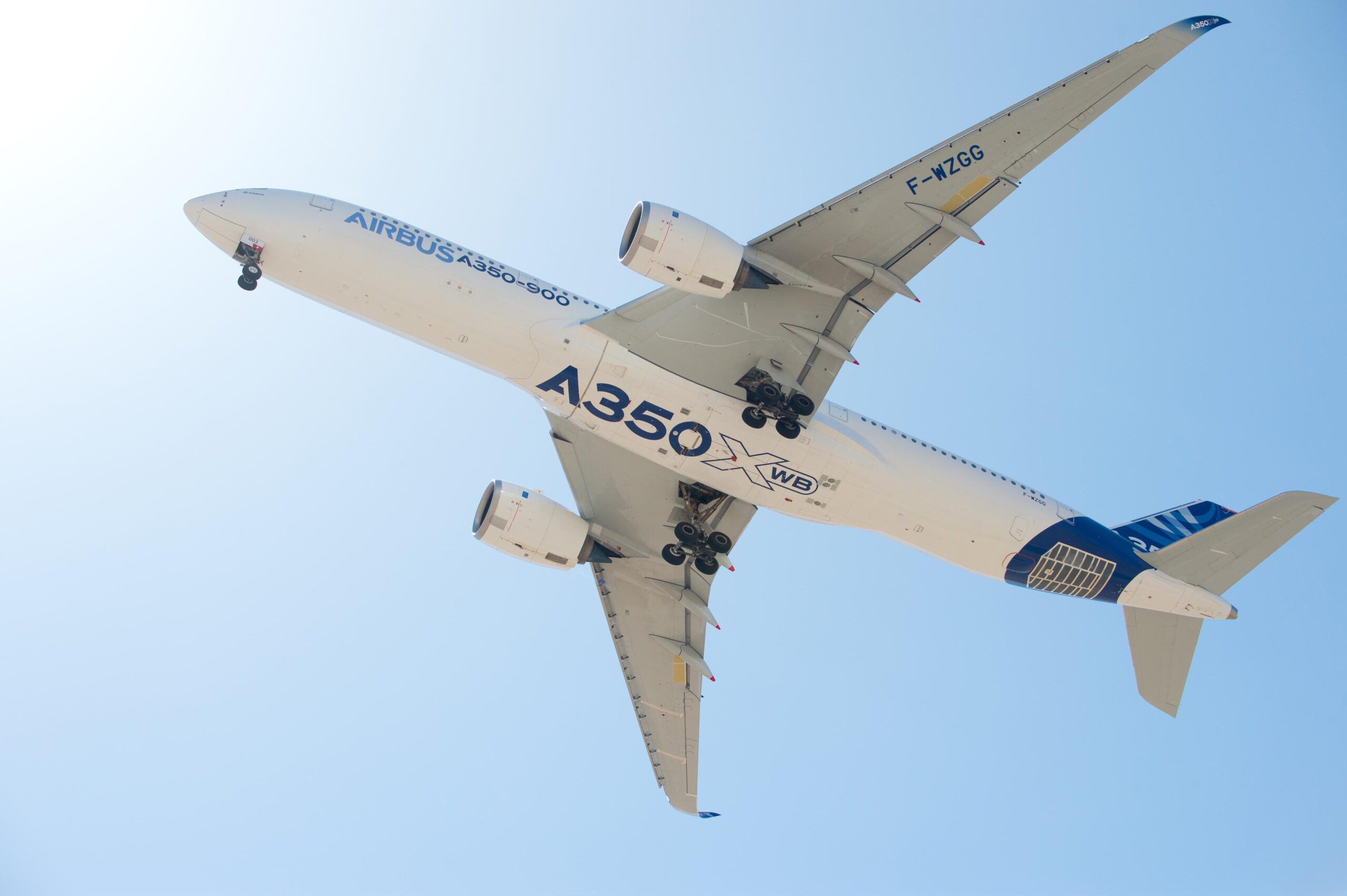 Strata successfully completes the elongation modification for a350-900 flap support fairings
Strata Manufacturing PJSC (Strata), the advanced composite aero-structures manufacturing facility wholly owned by Mubadala Investment Company, has successfully completed the industrialization of the Airbus A350-900 elongated Flap Support Fairings (eFSFs) modification for Belgian aerospace company, Sociétés Anonyme Belge de Constructions Aéronautiques (SABCA).The new eFSFs are designed to further optimize the aerodynamics, resulting in lower fuel burn and better economics for operators.
Strata and SABCA's partnership and collaboration ensured that the lessons learned from the current Flap Support Fairings were incorporated in a "Design for Manufacture" (DFM) which led to establishing robust manufacturing methods for the new fairings. Strata was primarily responsible for the Manufacturing Engineering process of the Airbus eFSFs, which included defining the process and outlining the method of production, followed by tool design and manufacturing process. Strata has now managed to successfully industrialize the process within the scheduled timeframe, reaffirming its capabilities in the manufacture of Flap Support Fairings and its growing footprint in the global aerospace market.
Commenting on the achievement, Ismail Ali Abdulla, CEO of Strata, said: "Strata has once again proven that purposeful collaboration and technological leadership propel us to greater heights and allow us to showcase our evolving manufacturing capabilities. This latest development reinforces our strength in successfully managing complex work packages while maintaining delivery schedules. We are proud to supply integral aero-structures that are of the highest standards of quality, and this commitment to our partners makes us a vital link in the global supply chain."
Thibauld Jongen, SABCA CEO, said: "Strata successfully performed the manufacturing engineering activities of the elongated Flap Support Fairing and is now focusing on the demanding production ramp-up. A key contributing factor to this success is the excellent teamwork and interpersonal connections between Strata and SABCA Teams, developed since 2012."
Strata was awarded the landmark SABCA contract in 2012 to provide FSFs for the Airbus A350-900, cementing Strata's standing as a pivotal partner in manufacturing A350 XWB aero-structures. Strata has managed to deliver more than 606 components of the Flap Support Fairings (FSFs) to SABCA to date.