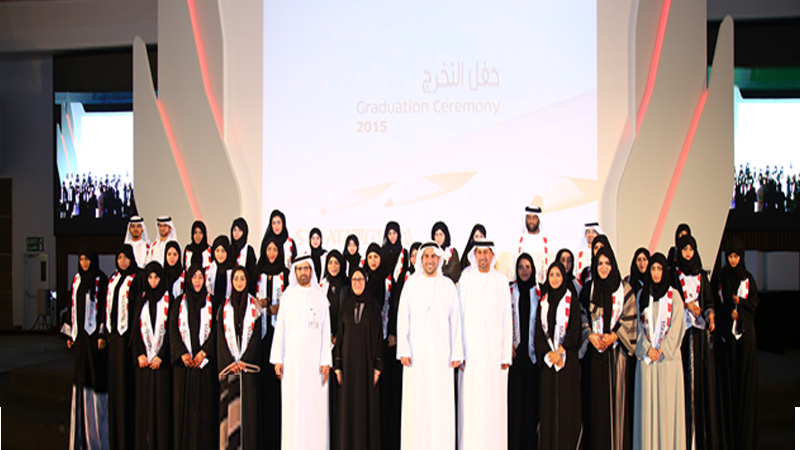 Ministry of social affairs and strata sign mou in skill development of UAE national talent
The Ministry of Social Affairs and Strata Manufacturing, the advanced composite aerostructures manufacturing facility wholly owned by Mubadala Development Company, today signed a memorandum of understanding (MoU) to partner in the advancement and skill development of UAE National talent.
In line with UAE Vision 2021 and Abu Dhabi Economic Vision 2030, the partnership will aim to build a leading Emirati workforce in the aerospace industry, and strives to enhance the standard of living for people on social assistance by providing them with professional career opportunities.
On the occasion, Maryam Al Roumi, Minister of Social Affairs, said: "The UAE leadership's attention to both industrial and knowledge based development is a catalyst towards building a diversified economy. Modernizing industry and developing local talent throughout the UAE requires knowledge, expertise and great determination."
The MoU was signed by Naji Al Hai, Undersecretary of the Ministry of Social Affairs, and Badr Al Olama, CEO of Strata; in the presence of Dr. Ali Rashid Al Noaimi, Vice Chancellor of United Arab Emirates University (UAEU), Mona Al Zaabi, Assistant Undersecretary for Support Services of the Ministry of Social Affairs.
Badr Al Olama, CEO of Strata, said: "This agreement will play a key part in our efforts to encourage UAE nationals to pursue opportunities in Abu Dhabi's aerospace industry. At Strata, Emiratis are already playing integral roles throughout the company and we're working with a broad spectrum of UAE SMEs and entrepreneurs to provide local market products and services."
During the signing ceremony, Strata recognized the graduation of 41 UAE nationals from the eighth and ninth classes their Aerostructures Technical Programme. Created in partnership with UAEU and Lockheed Martin in 2010, the programme was built to develop the knowledge base and skill set of young Emirati technicians in a hands-on and engaging environment.
Al Roumi commended the latest graduates and acknowledged Strata's dedication to increasing the Emirati workforce in the aerospace industry. She added: "The UAE is focused on the development of the latest generation of Emiratis. As a result of their hard work, the new Strata graduates are now able to join the local workforce. Through our new agreement, in the future we will be able to train and develop even more UAE nationals to join the thriving aerospace industry. We believe our agreement with Strata will encourage more UAE nationals to engage in these training courses, eventually joining the UAE workforce."
Al Olama said: "I'm extremely proud of our graduates. They are a true embodiment of the commitment and passion UAE nationals have for supporting the growth of Abu Dhabi's aerospace industry. The program is allowing Strata to foster local talent and create opportunities for the next generation, directly in line with Abu Dhabi Vision 2030."
The training programme consists of four months of intensive classroom courses covering aviation fundamentals, followed by six months of technical training on aerostructure composite assembly with professional trainers from Lockheed Martin. Trainees wrap up their training by completing 1,700 hours of on-the-job training at Strata's Al Ain based manufacturing facility.
"Strata's efforts in this field are vivid example of our leadership's dedication to the development of the aerospace industry, and highlights the need for young professionals in the industry." She pointed to Strata as an example of a national company working in an important industry. "Strata has assumed the obligation of uplifting the UAE workforce, providing them with training in the aerospace field,"Al Roumi concluded.
Upon completing the program, graduates are set to seamlessly join Strata's workforce and have an immediate impact on delivering against its latest contracts. The total number of trainees that have graduated since the program began is now over 200.