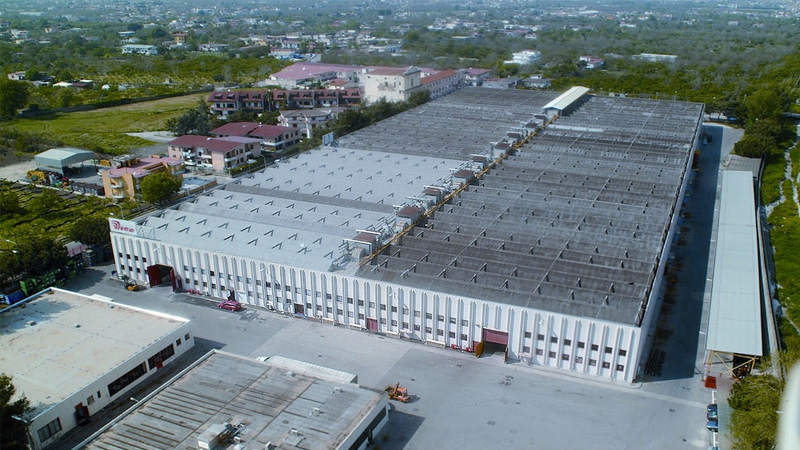 Strata and dema to collaborate on advancing manufacturing capabilities in the aerospace sector
Strata Manufacturing PJSC (Strata), the advanced composite aerostructures manufacturing company wholly owned by Mubadala Investment Company PJSC (Mubadala), has signed a Cooperation Agreement (CA) with Dema SpA, the Italian aerospace company headquartered in Naples.
The agreement will enable Strata and Dema SpA to create a roadmap that will enable both companies to transfer knowledge and exchange manufacturing services, which is in line with Strata's strategy towards expanding its supply chain footprint in the global aerospace industry.
Ismail Ali Abdulla, CEO of Strata and Vincenzo Starace, CEO of Dema SpA signed the agreement, in the presence of senior management from both companies.
Ismail Ali Abdulla, CEO of Strata said: "The aerospace sector is considered one of the most complex and globalized sectors in the world. Establishing partnerships and forming robust relationships with prominent companies in the industry plays an integral role in the solidification of our supply chain system and our next stage of growth."
Abdulla continued, "We are eager to grow our business with Dema SpA and we will look to explore other opportunities that align with our strategy."
Vincenzo Starace, CEO of Dema SpA said: "Dema is very excited to formalize this Cooperation Agreement with Strata, who have grown to be an extremely important player in the aerospace supply sector. The collaboration agreement will allow both companies to grow together, and leverage each other's strengths to provide the best possible service to our customers on new and future programs."
Dema is a Tier One partner and supplier for the aerospace industry with skills in Engineering, Industrialization and Manufacturing. Dema has significant experience across a wide range of complex and highly engineered aerostructures on a number of the key global passenger and defense programs for key industrial players such as Leonardo, Boeing, Bombardier and Pratt & Whitney Canada. These aerostructures include sections of the aircraft fuselage, passenger and pilot floor, canopy, tail cone, engine acoustic panel, ramp, cargo door, gearbox, horizontal and vertical stabilizer.
Strata is a composite aerostructures manufacturing facility based in the heart of Nibras Al Ain Aerospace Park. Strata has partnerships with the world's leading aircraft manufacturers such as Airbus, Boeing and Leonardo-Finmeccanica Aero-structures Division, and is also a Tier one supplier to FACC AG, SAAB and S.A.B.C.A. The company aims to play a significant role in Abu Dhabi's Economic Vision 2030 through the development of an aerospace industry in Abu Dhabi.