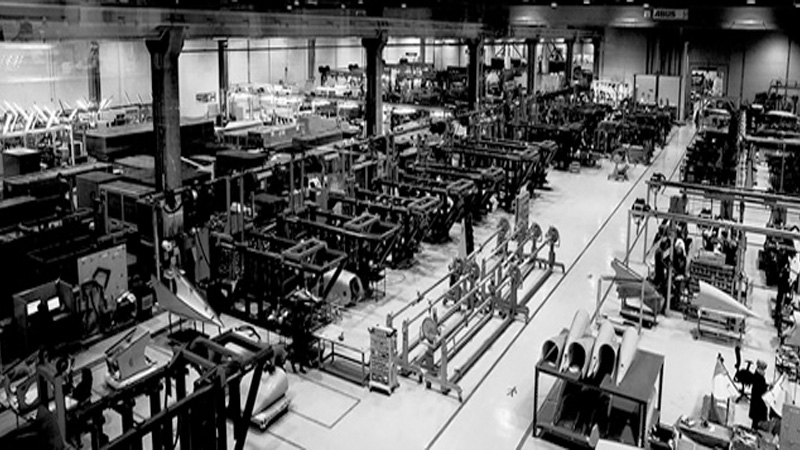 Strata awarded sole supplier contract to assemble ailerons for Airbus A330 and the new A330neo
Strata Manufacturing PJSC, a composite aerostructures manufacturing facility wholly owned by Mubadala Development Company, announced today that it has been awarded the sole supplier contract to provide aileron assemblies to Airbus for the A330 and A330neo, the latest aircraft in the A330 family with extended flight range and increased fuel efficiency . Under the contract, Strata will be the single source supplier of ailerons assemblies to Airbus for its A330 programs in a contract worth more than US$250 million.
The contract represents a major development for Strata, which will implement the industrialization process at their facilities in Al Ain. The aileron production and assembly line will be made up of 31 UAE nationals, accounting for a total of 44% of the dedicated team on this program.
Since March 2013, Strata has produced 50% of the aileron assemblies for the Airbus A330 aircraft. Airbus' decision to award Strata the contract as sole supplier of the latest aileron assembly is a testament to Strata's on-time delivery of products in line with the highest quality standards. The contract reaffirms Strata as a Tier-1 supplier to Airbus. Commenting on this milestone, Badr Al-Olama, Chief Executive Officer, Strata Manufacturing, said: "The decision to make Strata the sole supplier of Airbus A330 ailerons, less than two years since the first aileron was assembled at Strata is evidence of our growing capabilities in the aerospace industry. With the launch of the A330neo, Strata will continue to strengthen its position towards becoming a preferred partner on next generation aircrafts for years to come."
François Mery, Airbus Senior Vice President Aerostructure, Procurement, said: "Strata, Mubadala and Abu Dhabi are key partners in Airbus' supply chain and Airbus is proud of its relationship with all parties and their vital contributions to the success of Airbus in the past and in the future. The awarding of sole supplier status of A330 Ailerons to Strata is recognition of the success to date and the confidence we have in the Airbus- Strata relationship for the future."
The Strata Aileron program accounts for 31% of the company's total revenue, which reached AED 316 million in 2014. This latest achievement supports Strata's business plan and goal to become one of the top three composite aerostructures manufacturing companies in the world.