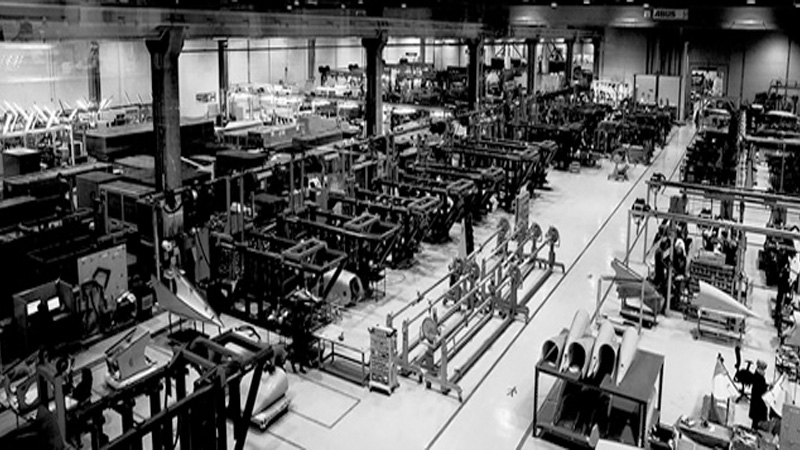 Strata wins bridge of excellence award at amcham abu dhabi gala
Strata Manufacturing PJSC (Strata), the advanced composite aero-structures manufacturing facility wholly owned by Mubadala Development Company, was recognized with the Bridge of Excellence Award at the 2016 AmCham Abu Dhabi Excellence Awards Gala. The Award recognizes an organization that demonstrates commitment to cross-border business alliances between the United Arab Emirates and the United States, and bridges the gap in bilateral trade relations that contributes to building local capabilities and a knowledge based economy.
Commenting on the award recognition, Chief Executive Officer, Badr Al Olama said: "We are honored to be recognized with such a prestigious award. Since Strata began operations, we have been committed to becoming a global leader in the aerospace industry. Through our collaboration with global partners and our commitment to technological innovation we have developed a strong, Emirati-led workforce, ensuring long-term competitiveness and reinforcing Strata's value proposition to its key customers."
Strata, along with other UAE aerospace companies, works in line with Abu Dhabi's Economic Vision 2030 to support the development of a global aerospace hub for the Emirate. In doing so, Strata engages heavily with local small and medium sized enterprises (SMEs) that are driven by local entrepreneurs with the aim of building a robust local supply chain in the city of Al-Ain.
Al Olama continued: "At Strata, we aim to become a partner of choice for our global customer base by supplying high quality advanced composite aero-structures; and at home in the UAE, by supporting the socio-economic development of Abu Dhabi."
Strata is contributing to the development of an integrated global aerospace hub in Abu Dhabi by building capabilities in human capital, research & development and new technologies that lead to innovative turnkey solutions for the industry.
The AmCham Abu Dhabi Excellence Awards Gala is a celebration of the most distinguished companies, institutions, and entrepreneurs in Abu Dhabi. These prestigious awards reflect the contributions of best-in-class American and Emirati individuals and organizations to business in the UAE and U.S.-UAE commercial relations.
Strata Manufacturing PJSC (STRATA) is a composite aero-structures manufacturing facility based in Al Ain, United Arab Emirates. Established in 2009, with production beginning in 2010, Strata has partnerships with the world's leading aircraft manufacturers, Airbus and Boeing, as well as tier one suppliers like Alenia Aermacchi, FACC AG, SAAB and S.A.B.C.A.
Strata manufactures various parts on Airbus, Boeing and ATR aircrafts:
1: Airbus A330/340/380 Flap Track Fairings
2: Airbus A330/340 Ailerons
3: Airbus A330/340 Spoilers
4: ATR 42/72 Rudder & Vertical Fin
5: Boeing B777 Empennage Ribs
6: Boeing B787 Vertical Fin Ribs
Strata is wholly owned by Mubadala Development Company PJSC (Mubadala), the Abu Dhabi-based investment and Development Company.